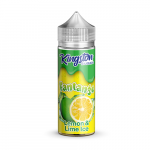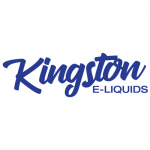 Lemon & Lime ICE by Kingston Eliquids | 100ml Shortfill
Lemon & Lime ICE 
VG: 70% | PG: 30%
Bottle Size: 120ml (100ml of Juice)
0MG Nicotine
Made in the UK
Nicotine Shots can be purchased separately
Description
Additional information
Reviews (0)
Description
Fantango by Kingston Eliquids
100ml Shortfills
Lemon & Lime ICE by Kingston Eliquids. Fantango bursting with juicy fruits for a real fruit tang with ice for a cool refreshing taste. Made for a refreshing vape at any time.
About
Kingston E-liquids offer premium juices at affordable prices. Kingston E-liquids has continued to go from strength to strength, from its concept in 2017 stocked by leading distributors and retailers across the country and has become a firm favourite amongst vaping enthusiasts. They pride ourselves on delivering top quality vape juices which are sold daily in our own shop to a loyal customer base. In 2019 they have invested over half a million pounds in bespoke blending and filling machinery for a wide range of bottle sizes including 60ml, 100ml, 120ml, 500ml and 10ml TPD. This enables them to produce many thousands of bottles a day. By working closely with their strategic partners they can ensure their continued success.
View all Kingston Eliquids Flavours
VG/PG Ratio
Lemon & Lime ICE by Kingston Eliquids is a 70% VG and 30% PG.
High VG Liquids will give you a smoother feeling when inhaled also ideal for cloud chaser as high VG makes more clouds.
High PG liquids will produce less vapour smoke and more of a throat hit.
Make it 3mg!
This is 100ml of 0mg e-liquid, supplied in a 120ml short fill bottle, this leaves room for the 2 x nicotine shots to make 3mg of 120ml e-juice. Please shake the product together thoroughly and each time you use. Nicotine is addictive, please use carefully.
Additional information
| | |
| --- | --- |
| Weight | 500 g |
| Amount of Juice | 100ml, Shortfill |
| Flavours | Lemon, Lime, Menthol |
| Brand | Kingston Eliquids |
| PG/VG Ratio | VG: 70% | PG: 30% |
| Nicotine Strength | 0mg |
---
Only logged in customers who have purchased this product may leave a review.