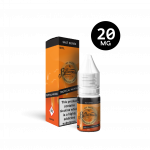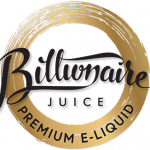 Tropical Mango by Billionaire Juice | Nic Salts 10ml
£4.50
Tropical Mango
VG: 50% | PG: 50%
Bottle Size: 10ml
10mg and 20mg Nicotine
Description
Additional information
Reviews (0)
Description
Billionaire Juice | Nic Salts 10ml
Tropical Mango by Billionaire juice. Every hit provides your taste buds with an escape to paradise by bathing the tongue in that exotic mango taste. Your thirst will be completely satisfied as that enchanting nectar drips and tickles down the tongue. The luscious juiciness of the mango flavour runs down the throat to quench your thirst. Tropical Mango will have you feeling like a Billionaire! Rich quality hand-picked ingredients to make the best tasting vape juice.
View All Billionaire Juice Flavours.
VG/PG Ratio
Tropical Mango by Billionaire Juice Salts is a 50% VG and 50% PG.
High VG Liquids will give you a smoother feeling when inhaled also ideal for cloud chasers as high VG makes more clouds.
High PG liquids will produce less vapour smoke and more of a throat hit.
What Are Billionaire Juice Nicotine Salts?
Nicotine salts contain a stronger dose of nicotine than traditional e-liquids, and they're absorbed into the body quicker too, so they're a great choice for recent smokers who've just made the switch to vaping. These have a 50/50 mix of VG and PG. They're better for recent smokers as they naturally mimic the form of nicotine found in tobacco leaves and thus cigarettes, making it much easier to transition. They are mixed with 50% VG and 50% PG and are available in 20mg. Nicotine salts are smooth to vape and not harsh on the throat like high-nicotine e-liquids.
Additional information
| | |
| --- | --- |
| Weight | 100 g |
| Amount of Juice | 10ml |
| Brand | Billionaire Juice |
| Flavours | Mango |
| Nicotine Strength | 10mg, 20mg |
| PG/VG Ratio | VG: 50% | PG: 50% |
---
Only logged in customers who have purchased this product may leave a review.